Unexpected Ways to Write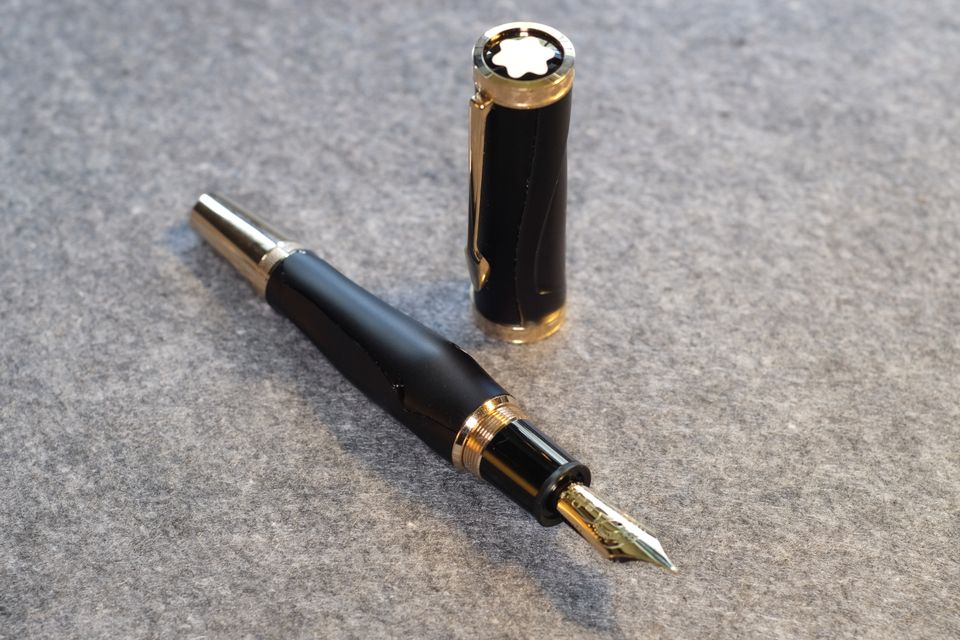 Being new to Ghost, I wanted to experiment with different ways of sharing thoughts. Even though this train of thought might seem too meta for most readers I believe writing about my transition to the Ghost content management system will help me remember why I set up topgold.ie to display my thoughts in such an engaging format.
Posting handwritten notes
I wanted to see if I could post my handwriting to a newsletter and blog site. I can. .
I wrote the words you're reading with black ink on a page in my journal.
Then snapped them with my phone's Readwise app.
The Readwise app extracted the text.
I pasted the text into iA writer. Then copied-all and pasted into a new page called "Unexpected Ways to Write".
I discovered that this process works even when using I use a journal page stained by grease.
Posting text from images
I can scrape text from screenshots by using Smart Select with my Samsung pen on my Note 9. I've done quite a
lot of that already on my decades-old blog so that isn't a new idea. However, it is good to know one of my writing techniques works well with the Ghost editor.
Easily creating (or repurposing) content ensures I will be able to send a weekly letter. I will be sharing this technique with students who complete an academic module in digital transformation.
Clever people take notes. They collect inspirational quotes. They archive photos. They share snippets from podcasts and video clips they encounter online. All of those pieces of media have snippets of text that can be captured from screens with smart pens.
✏️
Using a smart pen is clever.
Posting an audio clip
The human voice offers an authentic connection to readers. Here's an episode of Edtech from Ireland about Readwise that I created last week. Expect to find audio content created for a special category of readers as I begin my journey with Ghost Pro and topgold.ie.
[Bernie Goldbach teaches digital transformation and creative media production for the Technological University of the Shannon in Ireland. Half of this post was written on a mobile phone.]